Tiffney Cambridge's Camp Responds To Love & Hip-Hop: Los Angeles Rumors And The Game's Tami Roman Rant
---
( 4UMF NEWS ) Tiffney Cambridge's Camp Responds To
Love & Hip-Hop: Los Angeles
Rumors And The Game's Tami Roman Rant:

The Hip-Hop Socialite recaps the hottest celebrity news and gossip of the last week, and drops a few exclusives….
Are Antwaun Cook And His Ex-Wife Really Back Together?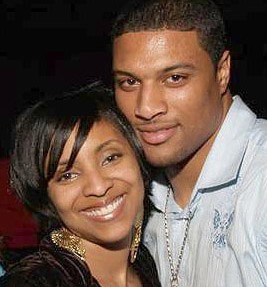 When 
RadarOnline
first reported that Fantasia's baby daddy, Antwaun Cook, had reunited with his ex-wife, I tried reaching out to him to find out what was really going on. If you're a regular reader of this column, then you know how important it is to me to go to the source to verify things, but Antwaun wasn't having any of it. Soooo, I went the next best route. Since we're both from the same North Carolina town (Wilmington), I made some phone calls and asked around. If you aren't familiar with
Wilmington, NC
, then let me give you a quick rundown. If you're from Wilmington, then you pretty much know everybody from Wilmington, and on the rare occasion that you don't know someone personally, then you probably know someone who does know that someone that you don't know personally. Did you catch all that? Not only does everybody from Wilmington know everybody else from Wilmington, but everybody knows everybody's business. Even with me now living ten hours away in NYC, by the time I leave my apartment in the morning, people back in Wilmington already know what I'm wearing, what time I woke up, what I'm doing that day, and who I'm doing it with. Seriously, I'm not kidding...
With all that being said, during my recent trip home to Wilmington, it wasn't difficult to find a few people willing to talk about what they know about Antwaun's situation. One of my sources informed me that he and his ex-wife aren't officially back together, but have managed to rebuild a close relationship despite what they've been through. That story was backed up by another source who speaks to Antwaun on a somewhat regular basis. That person told me, "I know that they are really close because of his kids and keep things at home with them somewhat normal for them." When I asked about RadarOnline's story, my source told me, "I don't know nothing about RadarOnline, but I know for fact that they are close because of the kids." Describing Antwaun as "not a bad dude", my source added that he doesn't know if Antwaun and his ex-wife will get back together, but he didn't rule it out. Everyone I spoke to were in agreement that Antwaun is a great father who just wants to do the right thing by his kids.
And for you freaks out there, if you're wondering what it is about Antwaun that had his ex filing "alienation of affection" lawsuits against Fantasia, and Fantasia famously tattooing his last name on her collarbone, my original source told me that Antwaun is known for having that "good good", if you catch my drift.
Tiffney Cambridge's Camp Responds To Love & Hip-Hop: Los Angeles Rumors And The Game's Tami Roman Rant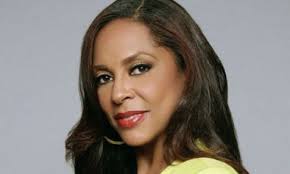 After The Game hinted on Instagram that he would be joining the cast of the Los Angeles version of Love & Hip-Hop, many began to wonder if his former fiancée Tiffney Cambridge was involved in talks to join the show as well. Since Tiffney told me "never say never" when I asked if she would consider doing the show during my interview with her back in October (at the time, the possibility of Love & Hip-Hop: LA was still a rumor), I too was curious if she was having conversations with Mona Scott-Young about bringing her drama with Game to the popular reality franchise.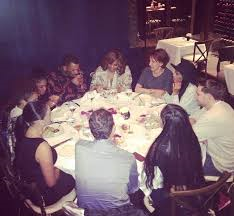 Tiffney's publicist is pretty good with answering questions about her client, so I reached out via email to clear up the rumors and speculation. When I mentioned Game's IG post, Tiffney's publicist told me, "I cannot confirm this [Game's
LHHLA
involvement] as this is not something that Tiffney is involved in. There is no confirmation of any shows involving my client at this time." Since Tiffney isn't involved in whatever Game has going on with
LHHLA
, I wonder what storyline Mona will spin for him if he does end up doing the show? According to reports,
LHHLA
was suppose to begin shooting at some point this month with
Brooke Valentine
,
radio DJ
Yesi Ortiz, rapper Hazel-E, and video vixen Bria Myles.
Not long after the rumors about Game joining the
LHHLA
cast began, the unpredictable rapper was all over the blogs again for bombarding Tami Roman's IG comments section with threats and accusations that the
Basketball Wives
star had broken up his family. In one of his comments, Game told Tami, I hope you and that d*ke b*tch blue burn in hell for ruining my family!!!!! Ya'll f*cking with the wrong n*gga!!!" Whew! I'd hate to get on Game's bad side. Anyway, when I asked Tiffney's publicist about Game's rant, she told me, "At this time I have no comment. Tiffney is really trying to continue on her positive endeavors and not feed into negativity and rumors."
Real Housewives Of Atlanta Drama! Apollo Nida Arrested On Bank Fraud And Identity Theft Charges!!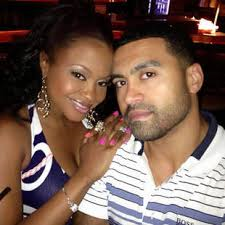 Things don't get any realer than what's going on with
Real Housewives of Atlanta
star Apollo Nida!! According to reports, Apollo was arrested and charged with bank fraud and identity theft last week.
Apollo, who's married to RHOA's resident southern belle Phaedra Parks, is accused of opening bank accounts under stolen identities to commit bank and check fraud in cahoots with a woman by the name of Gayla St. Julien. Not surprisingly,  St. Julien is singing like a bird!! Authorities reportedly have taped conversations between St. Julien and Apollo in which he talks about many of his schemes and everything! Apollo previously served time in federal prison from 2004 to 2009 on racketeering charges related to auto title fraud. He has a lot more to lose if this time around considering he and Phaedra have two children together.
Prior to news of
Apollo's
legal trouble emerging, I was corresponding with someone from his team about interviewing him. I doubt that interview happens now considering Apollo may want to be as tightlipped as possible about his situation. Nevertheless, I have requested at least a comment from his team...I'll keep you posted.
Erica Dixon Launches Klass 6 Dress Line
Love & Hip-Hop: Atlanta star Erica Dixon launched her new dress line, Klass 6, during a red carpet event at Icon Lounge in Atlanta on Saturday night. I was one of the first people Erica talked to about Klass 6 dresses, which are a lot like the dresses we've seen her wear on the red carpet and on LHHA. "It's for everybody; it's not pinpointed for any particular female or shape," Erica told me about Klass 6 last summer. "It's for everybody, and  it all depends on how you wear the dress. If you want to dress it up, if you want to make it casual, you can do that."
Klass 6 dresses are available for sale on the website,
www.klass6.com
.
To keep up with Mara The Hip-Hop Socialite, follow her on Twitter @hiphopsocialite and Instagram @thehiphopsocialite.
We give the news and nothing but the news! So help us God!!!
Latest From