Banksys - The Banality Of The Banality Of Evil
---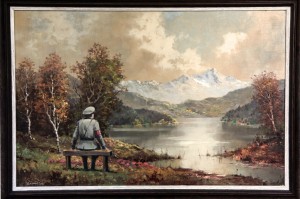 ( 4UMF NEWS ) Banksys - The Banality Of The Banality Of Evil: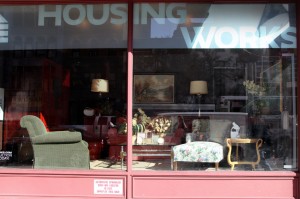 Whether it be slave labor, hegemonic power or even the
terrorist attacks of September 11, 2001
, Banksy has never been one to shy away from a bit of a controversy. Thus comes The Banality of the
Banality of Evil
from the elusive British graffiti artist for "Better Out Than In." Repurposing a thrift store painting for a
Nazi
-emblazoned oil-on-oil-on-canvas offering, the piece is a reference to famed Jewish
German-American
political theorist
Hannah Arendt
's
Eichmann in Jerusalem: A Report on the Banality of Evil
– a 1963 publication that followed her reporting for
The New Yorker
on the infamous trial of
Holocaust
organizer and Nazi lieutenant colonel,
Adolf Eichmann
. The piece would seemingly suggest that the artist's thinking falls in line with that of many contemporary political theorists and their rejection of the "banality of evil" – the idea that many of history's great evils, instead of being carried out by fanatics or sociopaths, were instead done by ordinary people who accepted the premises of their state and thus their actions, as "normal." Donated back to the shop from which it came, The Banality of the Banality of Evil, according to a number of sources, will be put up for auction by East 23rd Street's
Housing Works
Thrift Shop.
Source
Latest From