Dawn Robinson Talks R&B Divas Drama
---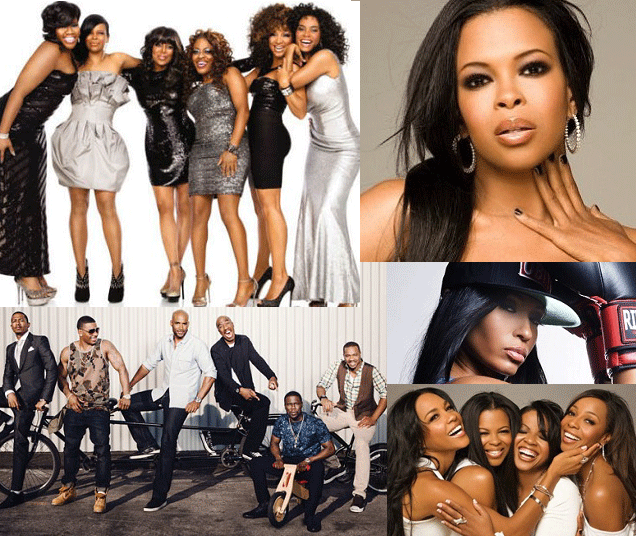 ( 4UMF NEWS ) Dawn Robinson Talks R&B Divas Drama:

The Hip-Hop Socialite recaps the hottest celebrity news and gossip of the last week, and drops a few exclusives….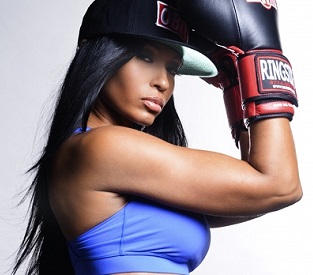 Pilar Sanders To Star On Hollywood Exes: Atlanta?
Over the last few weeks, we've been hearing about an Atlanta spin-off of
Hollywood Exes
. The original version of the show, which stars the exes of Eddie Murphy, Prince, Will Smith,
R. Kelly
, 
Jose Canseco, and Martin Lawrence, is now in its second season and has done really well. So apparently, VH1 hopes to replicate that success with a new crop of women in the 'A.'
According to reports, the cast of
Hollywood Exes: Atlanta
will feature 
Sheree Buchanan (ex-wife of former Falcons player Ray Buchanan), Christina Johnson (ex-wife of Cee-Lo Green), Tameka Foster Raymond (ex-wife of Usher Raymond), Kim Elba (ex-wife of Idris Elba), Monica Ambrose (ex-wife of former NFL baller Ashley Ambrose) and Monyetta Shaw (ex-fiancee of Ne-Yo). Tameka alone is enough to make me want to tune in, but what really has people buzzing is the possibility that Pilar Sanders, the ex-wife of sports great Deion Sanders, will be coming on board.
By now, we all know Pilar's story. She and Deion had been married for 14 years when news of their split emerged in late 2011. The duo's divorce was perhaps the messiest in sports history with allegations of abuse and infidelity coming from both sides. Now that the dust has settled (at least I think it has) and Pilar no longer has those '
Prime Time'
 checks to keep her
decked out in designer duds
, the mother of 3 needs those consistent
reality TV
checks to keep her afloat, but a source who's close to a member of the supposed
Hollywood Exes: Atlanta
cast told me not so fast. According to my source, none of the ladies have even signed yet, so nothing is official. Nevertheless, the ladies are said to be waiting to see what happens, but PIlar's name had not come up in conversations prior to the rumor about her joining the cast.
But wait, that's not all. If Hollywood Exes: Atlanta sees the light of day and Pilar is on the cast, I hear she won't get very far with her paychecks. My source told me there's a few people that want to sue Pilar for various reasons keeping a close eye on the situation, and the moment an official announcement is made about the cast and Pilar's name is mentioned, they'll do just that. 
It's a good thing Pilar's managed to maintain her beauty and body...she may need to land another baller ASAP before the -ish hits the fan!!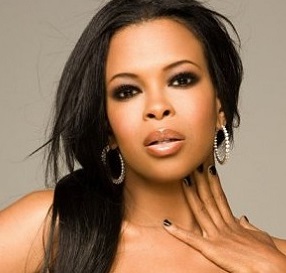 Dawn Robinson: R&B Divas LA Producers Guaranteed It Wouldn't Be Drama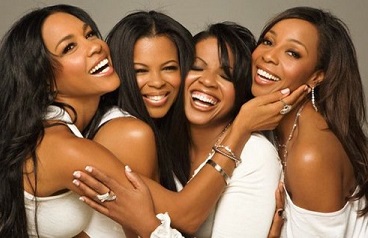 Since emerging on the scene in 1990 as one of the four members of En Vogue, Dawn Robinson has experienced the good, the bad, and the ugly of the entertainment industry. After fighting for her fair share during her years with the legendary R&B girl group, the 47-year-old has since been 
dogged by rumors that she's a difficult diva.
Following her short-lived stint with Lucy Pearl in the late 90s, Dawn tried her hand as a solo artist, and attempted a reunion with the group that made her famous, but has yet to see the same level of success as early on in her career despite maintaining her vocal ability.
Earlier this year, it was announced that the Connecticut native had joined the cast of
R&B Divas: LA
, a spin-off of TV One's hit reality series,
R&B Divas
(now called
R&B Divas: Atlanta
). Along with singers 
Lil Mo, Chanté Moore

, 

Kelly Price

, 

Claudette Ortiz

, and Michel'le, Dawn set out to do a positive show, but judging by the last few episodes, that isn't how things played out.
I recently got the chance to speak to Dawn about the drama on the show, and she expressed her frustration about the failure of the show's producers to keep their word that the show would be a positive one. During our chat, she also defended Kelly Price, who's portrayed as a confrontational bully on the show, spoke on her desire to become a mother, and her music career. Check out highlights from our conversation below.
ON HOW KELLY PRICE IS PORTRAYED ON THE SHOW:
"See, this is the thing; this is what's hard. When you show a bunch a stuff, and you have all this footage, and then they just break it down to certain parts of it, and then they omit certain things that you did say, but they don't put that part in there because they want you to look a certain way. So this is why I was telling her, 'Kelly, whatever we do, don't react to people in an angry way, because they're going to film that, and that's what they're gong to show. They want to show us fighting against each other, they want to show anger, the angry Black woman, and you're so much better than that. Please hold your peace as much as you can, and don't let these people take you off your greatness. You are a queen - we don't go there, don't do it.'"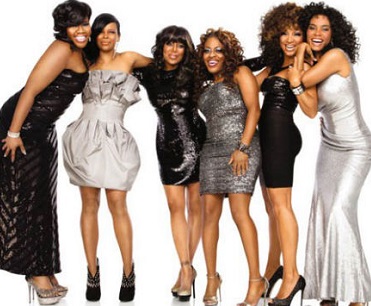 ON THE PRODUCERS OF R&B DIVAS WANTING MORE DRAMA ON THE SHOW FOR RATINGS:
"Because we were such a part of the show, the producers speak to us midway and said, 'You guys have a boring show.' And I said at the meeting, 'Is that because we're not fighting against each other? We're not pulling each other's hair out? We're not negative against each other? Is that because we support each other, and we're loving towards each other as women? You want to see the negativity because in your mind, drama is what gets the ratings.'
But at the same time right now, what we're seeing is that the show so far - and this is midway through filming. so this is half way through filming - what we're seeing now is that the show, so far the four episodes that they've shown have been very positive and very loving, and people are reacting to the positivity on the show. And so, they have the highest rating in TV One history, our show is the highest rated show in TV One history, and that's positivity. This show is not negative so far, and yet you guys have the highest rated show in TV One history without any drama? That says a lot - that means it was never necessary in the first place. Real life has enough drama in it without having to add to it and create some stuff 'cause you guys want ratings. It's just ridiculous, so it's pretty sad, but we don't control that."
ON HOW KELLY WAS TREATED ON THE SHOW AND WHY SHE WAS SO UPSET ABOUT FRED THE DIRECTOR:
"Kelly is a wonderful person, and the way they treated her...it was so much more said. She apologized to Fred; she said the emotions that I have are because I was a child growing up with being put into certain situations by her cousin, and I can't tell Kelly's life for her; she's going to have to speak for herself, but there were things she wanted to protect of her life. And by giving it to Fred, who is this guy she met right then - when you guys saw us meet Fred in that scene, she had just met him for the first time, just like the audience saw us meeting for the first time, we met him that day. When we came to the theater, there's this guy named Fred. Now everybody had told us about who Fred was. Chanté had mentioned him; you saw where Kelly said, 'I'm not happy about that.' Because she had her own director, she had someone who she was comfortable with, and now they kicked her guy to the curb and said they want Fred to come in. And I'm like, 'Where did Fred come from?' This was never part of the equation. Not only that, they had four meetings before we met Fred - they left us out of four different filming processes with Fred. So we never met Fred until that day. They had already met Fred and met with him four times, and they had already been working with him four times prior to me and Kelly. So when we got there, we were like, 'Huh?' Wait a minute. Now hold on, this Kelly's idea, but you guys want to meet with this other guy Fred before she even gets a chance to really know who Fred is. She wanted to meet him, but she didn't want to hire him - that was not her idea. This is her baby, and it's like you come to everybody with an idea of your own, and then they just kick you out of the car and put someone else in place of who you have in mind. I think you'd be pretty pissed at that as well. So you only get bits and pieces. I keep telling people reality TV is not as real as you want it to be."
ON BEING TOLD BY THE PRODUCERS OF R&B DIVAS THAT THE SHOW WOULDN'T BE ABOUT DRAMA:
"They said they wanted a different type of show. They did not want drama - they pretty much guaranteed that it wasn't going to be drama. That it was going to be a positive show. What the guy 
Phil [Thornton] told me - Phil is one of the producers -  he said, 'We want this to be like a 'Waiting to Exhale' type show.' 'Cause I told them, 'As long as it's classy. I come from a classy group, and plus I was raised by my parents to be a good person. I don't go for that drama and fighting and all that stuff.' So when they offered me Atlanta 'R&B Divas', I said no, because I don't live in Atlanta.' I was working on a project with Maxine [En Vogue group mate] at the time, and I was just afraid like a lot of artists who are afraid to do a reality show because of what they see happen to other artists on reality shows. So I turned it down because I was afraid, not because I was being difficult. I was just afraid, and I didn't want to relocate too. I live in LA, I didn't want to relocate to Atlanta. But of course they're going to tell you only half of the story, and again, I don't care to...I'm a grown woman, I'm 47-years-old. I don't care what people think about me, I stand for myself, I stand for truth, and that's always going to be who I am."
ON HOW KELLY PRICE FEELS ABOUT HOW SHE IS PORTRAYED ON THE SHOW:
"I've just been praying with Kelly because her heart is broken over what she's sees of herself [on the show]. You build up a career to a certain point, you fought and battled through that career to be heard and seen. People talked about her weight and all the different things, and now to have a reality show tear you down? Uh uh, no, uh uh, no way! I'll be damned. Because these people go on to get different jobs, when we have only one career. I always tell people that all the time. You guys can get six other women in our place; each season, a new group of six women. We only have one career. I only have one Dawn Robinson, and I'll be damned if somebody's going to come in and take it all because of some reality show. That is not what I signed up for! I signed up for positivity."
ON HER MUSIC CAREER:
"Well, I'm putting it together, but it requires money. You gotta have money to get in the studio. I don't have a record company in place yet to do this, so in the meantime, I'm putting out fillers, I'm talking to the people, I'm rubbing elbows, and just have to find the right situation with the right producers so we can create something great."
ON IF SHE WOULD DO ANOTHER SEASON OF R&B DIVAS:
"I think the jury is out on this. I think I'll have to have certain things in my contract that says... because I don't want to take a chance and them try to destroy me again. For some reason, human nature tends to do that with human beings. Why would you not want to have...the way you see me on that show everyday is the way I am everyday. So why can't that be something that you guys praise? Why can't that be something you guys really uplift and really want more of? Why can't we have a positive show? Why can't it be that we are happy Black women, as opposed to catty Black women? So I don't know - I really, I don't think they want me back because I am too positive."
ON WANTING TO BECOME A MOTHER AND IF SHE'S CONSIDERED ADOPTING:
"I have considered adopting as well, and I'm not focusing on it [getting pregnant], you know when you have to take your temperature and all that stuff, I mean, not in that way, but I'm not preventing it. So if God blesses me with a child, then fine. I have women in my life, that once they let go of having a baby because they adopted...in my cousin's case, she raised her husband's niece because her husband's brother was in prison, and the mother was on crack, so they had to raise this little girl. Once they had their attention on her, focus on her, God blessed my cousin with a baby. She got pregnant. They told her that she wouldn't have kids, not possible, and here she is now, she has two daughters. One that just graduated...I think she started college, and, yeah, it's like a blessing. Once you take your focus off what you don't have, and you just have faith and believe that God always listens. I'm really considering adopting, yes. But I also want to have a financial situation that's right for the child."
ON HER FINANCIAL SITUATION:
"I'm better [financially]. I just did the show, so I'm better. I'm no different than any other human being; we're going through a recession. You think celebrities are suppose to have it like Beyonce, but she's the only one that kinda does, she's doing really well. But I'm doing good, I can't complain at all 'cause I know people are struggling so much worst than me. So it's not 100% where I want it to be, but it will be. I see where it's headed; I'm really happy for the future, and I think that's where the show comes in. I'm grateful - no matter what I went through with it and no matter what happened and the outcome of things, I'm grateful. I'm grateful for where I'm at right now and where I'm going."
Be sure to watch how things unfold for Dawn and the other ladies on R&B Divas: LA every Wednesday night at 10 pm on TV One. In the meantime, you can keep up with Dawn and her other endeavors (including her two planned books) by following her on Twitter @dawnrobinson_. 
Real Husbands Of Hollywood, Season 2 Premiering In The Fall
BET has announced a premiere date for Real Husbands Of Hollywood, Season 2!! Although Robin Thicke is no longer a part of the cast, the show's other stars, including Kevin Hart, Boris Kodjoe, Nelly, Duane Martin, J.B. Smoove, and Nick Cannon, are back for more misadventures in Hollywood!!
Season 2 will also bring guest appearances from Chris Rock, Conan O'Brien, Wanda Sykes, Katie Couric, Keenen Ivory Wayans, Anthony Anderson, and more. Real Husbands Of Hollywood, Season 2 premieres Tuesday, October 15 with back-to-back episodes beginning at 10:00 pm. Will you be tuning in? I know I will!!
To keep up with Mara The Hip-Hop Socialite, follow her on Twitter @hiphopsocialite and Instagram @thehiphopsocialite.
Related articles
Ashley Ambrose, Atlanta, Cee Lo Green, Dawn Robinson Dishes On R&B Divas, Dawn Robinson Talks R&B Divas Drama, Hollywood, Is Pilar Sanders To Star On Hollywood Exes, Pilar, R. Kelly, Ray Buchanan, Usher
We give the news and nothing but the news! So help us God!!!
Latest From