---

( 4UMF NEWS ) Sheree Loses Big Money:
"Real Housewives of Atlanta" star Sheree Whitfield is learning the hard way ... DON'T MESS WITH YOUR LAWYERS ... because they will sue you for A LOT of money, and they will win.
The law firm Weinstock & Scavo sued Sheree back in 2010 ... claiming the "Real Housewife" racked up $165k in legal bills while they repped her in her divorce from former NFL star Bob Whitfield.
According to docs, Sheree coughed up about $69k to W&S for services rendered, but never paid the remaining $96k ... because she claimed the firm was overcharging her.
But a judge recently sided with W & S ... ordering the reality star to pay the outstanding balance, plus interest ... for a total of $119, 674.
That extra $75k is gonna come in handy.
We give the news and nothing but the news! So help us God!!!
Most Commented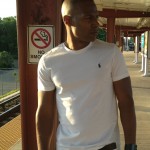 Sponsors