Stripper Giving Lap Dance Falls Off Balcony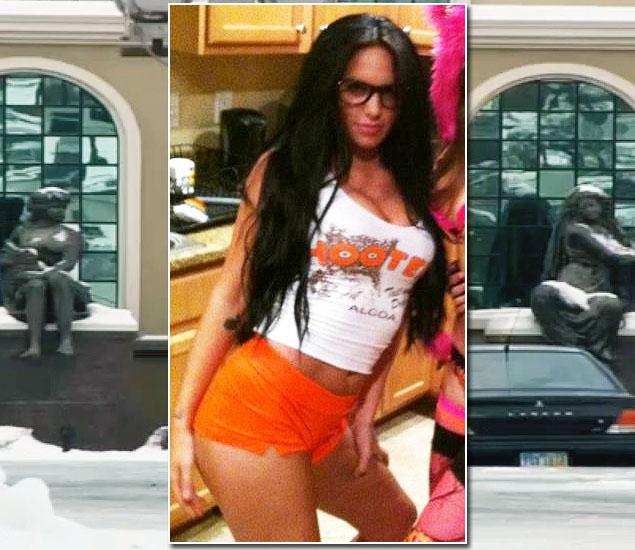 ( 4UMF NEWS ) Stripper Giving Lap Dance Falls Off Balcony:
A Cleveland stripper is in critical condition after tumbling over a 15-foot balcony at a gentlemen's club while giving a lap dance.
The accident occurred Wednesday at 12:40 a.m. at Christie's Cabaret when stripper Lauren Block, 22, was giving a private dance to Pasquale Storino, 25, on the second floor of the nightclub.
According to the police report, Block fell while performing an elaborate series of moves on Storino.
"He stated that she grabbed the rail, as he was facing away from the balcony, and she tried to complete some sort of dance jump/dance move, and accidentally went head first over the rail," the police report stated.
Witnesses described Block as lying motionless on the ground below the balcony, her face covered in blood. She was rushed to MetroHealth Medical Center, where she remains in critical condition with a severe head injury.
With locations in seven different cities, Christie's Cabaret bills itself on its website as "America's fastest growing chain of gentlemen's clubs in America" and boasts that "each location features state of the art sound and lighting."
Comments
One Response to "Stripper Giving Lap Dance Falls Off Balcony"
Trackbacks
Check out what others are saying...
Leave A Comment
You must be logged in to post a comment.